2022 Fall Conference Speakers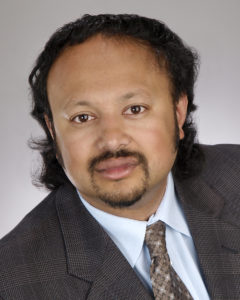 Anirban Basu, MPP, MA, JD, Ph.D.
Chairman & Chief Executive Officer
Sage Policy Group, Inc.
Career Brief
Anirban Basu is Chairman & CEO of Sage Policy Group, Inc., an economic and policy consulting firm headquartered in Baltimore, Maryland with an office in Orlando, Florida.  The firm provides strategic analytical services to energy suppliers, law firms, medical systems, government agencies, and real estate developers among others.
In 2014, Maryland Governor Larry Hogan appointed him Chair of the Maryland Economic Development Commission (2014-2021).  He serves as Chairman of the Baltimore County Economic Advisory Committee.  He is also the Chief Economist to Associated Builders and Contractors, the Chief Economist of the Maryland Bankers Association, and Chief Economic Advisor to the Construction Financial Management Association.  He serves or has served similar functions for Visit Baltimore, Maryland Realtors, and Marcum, LLP.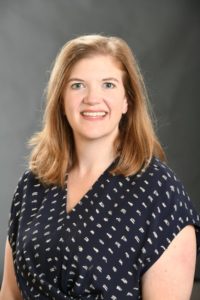 Yvonne Carney
Director of Strategic Performance, WSSC Water's
Career Brief
Yvonne Carney is WSSC Water's Director of Strategic Performance in the Strategy and Innovation Office. WSSC Water provides water and wastewater services to 1.9 million Maryland residents of Prince George's and Montgomery Counties. She is responsible for facilitating the development and achievement of WSSC Water's Strategic Plan and champions the use of data and risk analysis to drive decision-making across the utility.
Prior to WSSC Water, she was Director of Performance Improvement at the Washington Metropolitan Area Transit Authority in Washington, D.C. Yvonne has a B.A. in English from the University of Houston and a M.S. in Community and Regional Planning from the University of Texas at Austin. She holds various certifications including Strategic Performance, Project Management, Enterprise Risk and Change Management.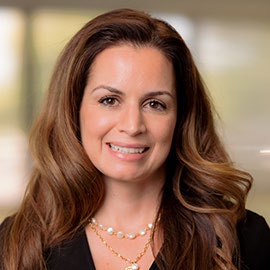 Lauren Cellucci, CIMA®,
Managing Partner
Career Brief
Lauren Cellucci is a managing partner for Marquette Associates and works from our Baltimore and Philadelphia offices. An owner of the firm, Lauren has been with the company since 2016 and has 19 years of investment experience. She is a member of the firm's diversity, equity, and inclusion committee and serves as the primary consultant on several client relationships.
Lauren holds both a B.S. and M.B.A. in Finance from the University of Delaware. She obtained the title of Certified Investment Management Analyst (CIMA®) and is a member of the Investments and Wealth Institute (formerly known as IMCA). She is also a member of the CFA Institute, the CFA Society of Washington DC, and the CFA Society of Philadelphia. Additionally, she is a member of Women Investment Professionals, Chicago. Lauren serves on the board of trustees for the Notre Dame of Maryland University. In 2020, Lauren was nominated for the Defined Contribution Institutional Investment Association (DCIIA) Diversity & Inclusion Rising Star Award.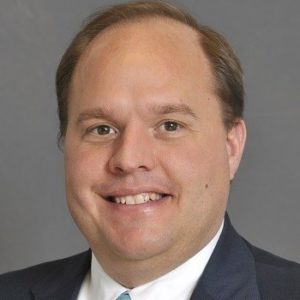 Walter Goldsmith
Managing Director, Head of First Tryon Advisors
Career Brief
Walter Goldsmith has over 20 years of municipal advisory experience serving local government clients in the Southeast and Mid-Atlantic regions.  Walter assists cities, counties, school districts and utility systems in determining their available borrowing capacity, obtaining credit ratings for their bonds, structuring bond issues, and coordinating the issuance of the bonds.  Additionally, he frequently works with clients on long term capital planning and the development of robust financial planning models.
Prior to joining First Tryon Advisors, he worked in the public finance departments of Davenport & Company LLC and First Southwest Company (now Hilltop Securities).  Walter is a Registered Representative of the Financial Industry Regulatory Authority and holds the following licenses: General Securities Representative (Series 7), Uniform Securities Agent (Series 63), General Securities Principal (Series 24), Municipal Advisor Representative (Series 50), Municipal Securities Representative (Series 52) and Municipal Advisor Principal (Series 54).   He is a graduate of Clemson University.
Pamela Kelly
Senior Vice President
Career Brief
Pam Kelly has more than 25 years experience in the public finance industry providing investment banking and advisory services to the government, education and not-for-profit sectors. Her experience includes both traditional and non-traditional financing structures including general obligation and revenue bonds, appropriation-backed financings, public-private partnerships, tax increment and special tax district financings for economic and infrastructure development. Her background includes strategic planning, plan of finance development and execution, financial modeling and analysis and transaction settlement.
She was previously employed as a public finance banker with Ferris, Baker Watts, Inc. until the firm was acquired in 2008 and has served as either banker or advisor for more than $10 billion in debt instruments for state and local governments. Pam is a Registered Municipal Advisor (MSRB Series 50) and a graduate of Towson University.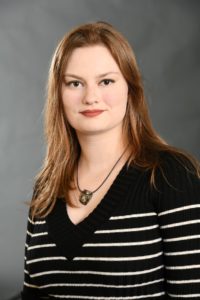 Emma Petke
Performance Analyst, WSSC Water
Career Brief
Emma Petke is a performance analyst in WSSC Water's Strategy and Innovation Office. She is responsible for facilitating the development of WSSC Water's Strategic Plan and provides internal consultant services across departments to facilitate effective data use. She has also worked to develop standards for data visualizations in dashboards, as well as encouraged cross-departmental collaboration of data professionals through the creation of WSSC Water's Data Community.
Emma has a B.S. in Psychology, a M.S. in Applied Information Technology, and a Post-Baccalaureate Certificate in Database Management Systems, all from Towson University. She has worked at WSSC Water since 2019.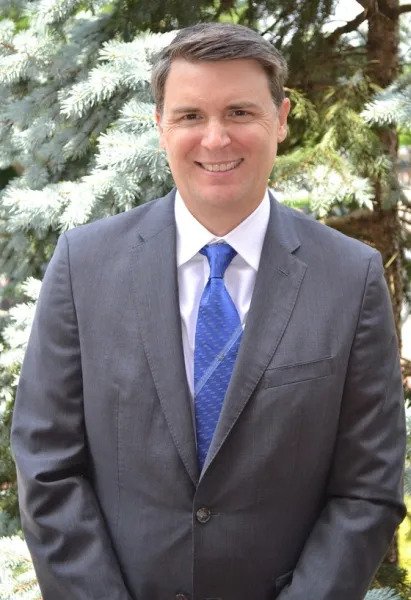 Robert Rehrmann
Director of the Bureau of Revenue Estimates
Career Brief
Robert Rehrmann is the Director of the Bureau of Revenue Estimates (BRE) for the Maryland Office of the Comptroller. Robert previously served as a principal policy analyst for the Maryland Department of Legislative Services (DLS), where he worked for 19 years, rising from his first role as a fiscal note analyst. His areas of expertise with DLS included casino revenues and the personal income, corporate income, tobacco, estate, and transportation taxes. In addition, he led the Department's efforts to analyze and report to the General Assembly findings relative to tax incentive policies.
Over the years, he worked extensively with BRE staff to review and develop fiscal estimates for tax policies and legislation. Before his tenure with DLS, Rehrmann spent several years in the private finance sector.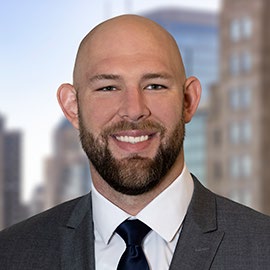 Nic Solecki
Associate Research Analyst
Career Brief
Nic Solecki is an associate research analyst for Marquette Associates and joined the firm in 2021. He works with asset class analysts and the director of manager research on research projects, performs asset allocation studies, and develops macroeconomic and capital markets research.
Prior to joining Marquette, Nic was a business development manager at Ford Credit and previously held several other positions in financial operations, executive strategy, and credit analysis. Nic served in the United States Marine Corps from 2009 through 2013 with expeditionary and combat deployments. As part of the 1st Battalion, 7th Marine Regiment, he deployed to Afghanistan in 2012 as a foreign military advisor team and infantry squad leader. Nic holds a B.S. in international economic relations from Cracow University of Economics and a B.A. in international relations from Grand Valley State University. He earned the Certificate in Blockchain and Digital Assets℠ issued by the Digital Assets Council of Financial Professionals and is a member of the DACFP.