A LETTER FROM THE PRESIDENT- December 2020


Dear Colleagues, I wanted to thank everyone for their participation in the Fall Virtual Conference. We had a turnout of nearly 300 members and the very active participation of our sponsors as well. I wanted to thank all our sponsors for their continued support and attendance at the Fall Conference. In particular I wanted to think our Palladium Sponsor Clifton Larsen Allen (CLA) who again allowed us to use their virtual platform for the conference and also provided their very talented staff Karen Jaquish, Tami Craig, and Julie Rubelowski to prepare for and support the production.
We are completing our preparations for the January 29th Virtual Winter Conference and have already secured the ever popular Anirban Basu who will provide us with his perspective for the 2021 Economic Outlook and, we hope, the post-Pandemic World and U.S. Economy. We will also have our annual GASB update and hear from Emily Brock, the Director of GFOA's Federal Liaison Center, on the priorities and legislative outlook of the Biden Administration and the 117th Congress in 2021. We always strive to provide the best in continuing government finance education for our members, so we invite your active participation in the Program Committee and all our Affinity Groups.
At the last Maryland GFOA Board meeting on Friday November 6th we decided to explore the benefits of establishing a Budget and Fiscal Policy Affinity Group. If you are interested in participating in this Affinity Group or would like to be on the Committee that plans for the upcoming Affinity Group meetings, please contact me or Jane Ramsey from our contact information provided on our website.
Joe Beach, President
Maryland Government Finance Officer's Association
---
Upcoming Quarterly Conferences
SAVE THE DATES!
April 30, 2021- VIRTUAL

October 29, 2021
CORONAVIRUS RESOURCE / POLICY SHARE

Policies regarding the Coronavirus from our membership for your resources
Send us your Press Release and we will post it to our Coronavirus Resource page mdgfoa@mdgfoa.org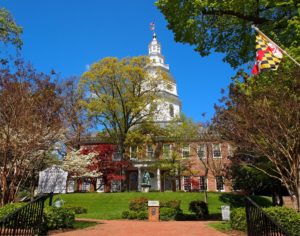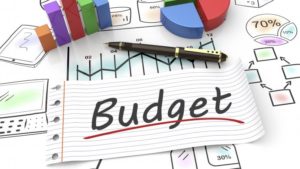 Budget and Fiscal Policy Affinity Group
SAVE THE DATE!
June 3, 2021      12:30 pm - 2:30 pm
Registration opening soon!
Annapolis, Md (March 19, 2021) Today, County Executive Pittman announced that Anne Arundel County has received the Distinguished Budget Presentation Award from the Government Finance Officers Association for its Fiscal Year 2021 budget. The award is based on nationally recognized guidelines and demonstrates a commitment to meeting the highest principles of governmental budgeting.
Read More
Join the MDGFOA as an Associate Partner for our 2020-2021 Membership year. Support our Members in education, create new relationships with potential clients, build upon current business relationships.
Find out more here: MDGFOA 2020-2021 Partnerships