I hope everyone is having a productive summer and that you have or will take an opportunity to get away from work and recharge before the summer is over. I want to thank all of you for participating in the virtual Annual Summer Conference this past June. Attendance was nearly 300 and we were gratified that so many participated actively in the conference and stayed with us throughout the day.
Because of the continued persistence of the pandemic, the Board of Directors has decided to make the Fall Conference virtual as well. We also expect that we will need to have the Winter and Spring Conferences virtual as well, but we are holding out hope that we can meet in-person again next June in Ocean City for the Annual Summer Conference. I want to thank CliftonLarsonAllen, LLP for hosting and providing the on-line forum for our virtual conferences this year as they did for the Annual Summer Conference.
The Program Committee has done a tremendous job of assembling an excellent agenda for the Fall Conference including presentations by Michael Mucha, the Deputy Executive Director of the GFOA and Wanda Gibson the Prince George's County Government Chief Information Officer on Upgrading your ERP Software.
Our Affinity Group's are also planning their Fall meetings and you have probably already been contacted about the upcoming Tax Affinity Group's virtual meeting and will shortly hear from the other Affinity Group on their planned offerings for later this year.
As we have for the past few years we are continuing to offer very affordable online training in Cash Management and Banking, Debt Management, Accounting and other courses to support your continued professional development.
Keep safe and we hope to see you virtually at the October 30th Fall Conference.
All the Best,
Joe Beach, President
Maryland Government Finance Officer's Association
---
Upcoming Quarterly Conferences
SAVE THE DATES!
January 29, 2021
April 30, 2021
October 29, 2021
CORONAVIRUS RESOURCE / POLICY SHARE

Policies regarding the Coronavirus from our membership for your resources
Send us your Press Release and we will post it to our Coronavirus Resource page mdgfoa@mdgfoa.org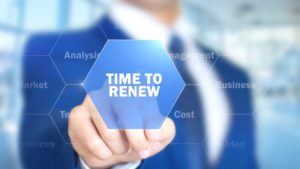 2020-2021 Membership Renewal / Acquisition
July 1 starts our new MDGFOA Membership year. Have you renewed your Membership? Just LOG IN, and renew.

New to MDGFOA and ready to become an active Member? We cannot wait to have you join us!!
2020-2021 Mentorship Program
Interested in becoming a Mentor or being Mentored? The MDGFOA announces its New MENTOR Program that pairs our more experienced members with those who are somewhat new either to the field or to their respective positions, such as someone who has recently been promoted to management.
Click on the link below, fill out the form and send it to mdgfoa@mdgfoa.org and we will contact you regarding your request
What is Fiscal First Aid? By: Mike Mucha, GFOA Deputy Executive Director Shayne Kavanagh, GFOA Senior Manager of Research Katie Ludwig, GFOA Senior Manager Jamie Porter, GFOA Program Associate COVID-19 and the associated recession has presented immediate financial difficulties and has also harmed the long-term financial outlook for local governments. To help local governments deal…
Read More
Join the MDGFOA as an Associate Partner for our 2020-2021 Membership year. Support our Members in education, create new relationships with potential clients, build upon current business relationships.
Find out more here: MDGFOA 2020-2021 Partnerships