Working as a Team for Success!
As part of the MDGFOA Membership Benefits package, we provide our members with additional educational and networking opportunities through our Affinity Groups.
Our Affinity Group meetings will be posted online as well as promoted to our Members electronically.
Please join us!
Affinity Groups are a Benefit of Active Membership. Please acquire your membership to have access to registering for our Affinity Group Meetings.
Tax Collectors Group
The MDGFOA Tax Affinity Group is designed for Maryland government professionals that collect taxes.  The focus of the Group includes the following subject matters:
Discussion of State and Local laws that affect the collection and application of property taxes

Discussion of State and Local laws that deal with the application of property tax credits

Interaction with the State Department of Assessments of Taxation on property tax related matters

Discussion of technological methods that improve the efficiency of billing and collecting property taxes

Interaction with one of the Maryland Association of Counties (MaCo) representatives on subject matters before, during and after the State Legislative session that may have an impact on local jurisdictions

Roundtable discussion of property tax sale and mass payment servicing
During the months of October-April the group meets the third Thursday of each month.  The location is the Arundel Center in Annapolis, MD.
Debt Group
The MDGFOA Debt Affinity Group is designed for Maryland government professionals that issue and manage debt.  The focus of the Group includes the following subject matters:
Policies and procedures for issuing debt and overall debt management.

Provide innovative tools, techniques, and trends to assist members when issuing and managing debt programs.

Discusses debt instruments, the relationships between internal and external parties.

Remain current on changes to rating evaluation criteria and disclosure requirements.

Offer updates on the changing regulatory landscape.

Discuss other relevant debt and market subject matters as they occur.
The Group meets once in the fall and the spring at the MDOT HQ building in Hanover, MD.
Young Professionals Networking Group
The Young Professionals Networking Group exists to foster and encourage the younger generation of our financial professionals, both students and currently employed fiscal professionals, by giving its members the necessary forums and tools to create the culture, knowledge, and opportunities to both enter a career in government finance as well as continue to succeed in their professional development.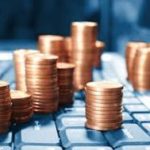 Treasury Management and Investment Group Meeting
The World of Investments and Treasury Management is Changing and You Need To Keep Up!
Friday, October 18, 2019
10:00 am  - 2:30 pm
MDOT HQ
7201 Corporate Center Dr, Hanover, MD 21076
Hosted By:
Bank of America Merrill Lynch
Session:
Treasury Technology and Integration Trends.. .the future within reach!
What are the latest integration trends for connecting with your banks?   As we all know on the consumer side, Application Programming Interfaces (APIs) enable you to enjoy watching a Netflix movie on your smartphone or tablet, and calling for a ride with Uber or Lyft can be a snap.  Learn how APIs and other technologies have been changing the treasury technology landscape and will put you in the driver's seat.  
Barbara I. Weiss, CTP
Director, Senior Client Integration Product Manager
Bank of America Merrill Lynch
US Rates Strategy- Weathering the Climate
Bruno Braizinha, CFA
Director, US Rates Strategy
Bank of America Merrill Lynch
Emerging Payments for the U.S.
Anthony Amodeo
Product Manager, Real Time Payments
Bank of America Merrill Lynch
The Need for a More Intelligent Treasury
The evolution of technology continues to play a pivotal role in the creation of a digital world that is continuously being transformed by innovation. This evolution presents a set of very dynamic problems and opportunities for the finance/treasury function, which has historically been used to a high degree of stability and control. In a digital world, intellectual curiosity, flexibility and self-motivation are the new core skills.
In 2019, considering the ongoing impacts of globalization, rapid technology evolution and the rise of disruptive business models, one can see how pressure on the treasury function to adapt and evolve will continue to increase.  To help stay ahead Bank of America Merrill Lynch has identified eight overarching trends that are driving opportunity, making business easier and enabling a more intelligent treasury.
Michael Bosacco
Tresury Advisory Executive
Bank of America Merrill Lynch
Treasury Management and Investment Group
The MDGFOA Treasury Management and Investment Affinity Group is designed for Maryland government professionals that work with or have an interest in treasury management and investments.  The focus of the Group includes the following subject matters:
Professional development and best practice sharing

Purposeful networking

Information about emerging trends

Provide for open discussion on tools, techniques, and trends to assist members
Remain current on regulatory requirements impacting MDGFOA members