2023 Winter Conference Speakers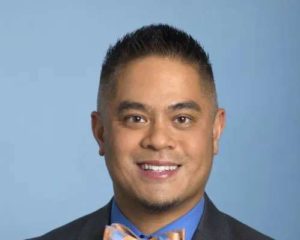 Michael Belarmino
Senior Policy Advisor
GFOA
Career Brief
As Senior Policy Advisor of GFOA's Federal Liaison Center, Michael leads coalition and grassroots advocacy efforts in the areas of public pensions, internet sales tax, federal preemption legislation and healthcare reform. Additionally, Michael supports the FLC's Director on legislative and regulatory advocacy related to tax reform, infrastructure investment and federal appropriations and budget legislation. Michael also serves as staff on GFOA's COBRA Committee and GFOA's Black Caucus. Prior to joinging GFOA, Michael was an Associate Legislative Director for Finance, Pensions and Intergovernmental Affairs at the National Association of Counties (NACo). At NACo, he was responsible for all policy development and lobbying for the association in the areas of municipal finance and tax, elections, pensions and county tribal government relationships. He also served as Associate General Counsel for NACo.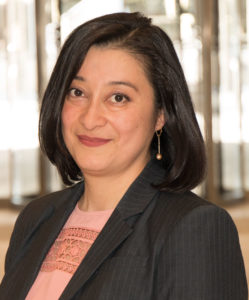 Paulina Haro
Senior Project Manager
Governmental Accounting Standards Board (GASB)
Career Brief
Paulina Haro is a project manager with the Governmental Accounting Standards Board in Norwalk, Connecticut. Her current project assignments include Revenue and Expense Recognition and Electronic Financial Reporting. She contributed to the development of Statements on Fair Value Measurement (72), Blending Requirements (80) Irrevocable Split Interest Agreements (81), and the 2020-1 Technical Bulletin, CARES Act.
Before joining the GASB staff in 2014, Paulina worked as Financial Analyst, Cash Manager and subsequently as Treasurer for the City of Fayetteville, North Carolina, and CIP Fiscal Manager for the City of Raleigh.
Paulina received a Bachelor Degree in Business Administration–Accounting with Summa Cum Laude honors from Campbell University. She also holds a Masters in Business Administration from the University of North Carolina, Chapel Hill, and is licensed as a Certified Public Accountant in the State of North Carolina.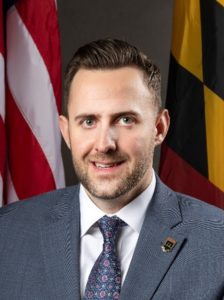 Kevin Kinnally
Legislative Director
MACo
Career Brief
Leads MACo policy staff in review of legislation and coordinates advocacy to advance county positions. Contributes to MACo publications and co-hosts MACo's Conduit Street Podcast. Legislative Affairs Areas: state budget and fiscal issues, elections, finance, taxes and revenues, and emergency services. Liaison to MACo's Budget & Finance, and Emergency Management Affiliates, along with Elections Officials, Tax Collectors Affinity group (within MDGFOA), and MACo's County Legislative Staffers group.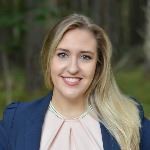 Angelica Bailey
Director
Government Relations, Maryland Municipal League
Career Brief
Angelica Bailey, a native Marylander, is an attorney with an academic and professional background in public policy. She was formerly the Vice President of Government Affairs for the Maryland Building Industry Association (MBIA). With experience in public interest law as a Staff Attorney with Maryland Legal Aid, she supported under-represented, under-privileged, and marginalized communities through the Maryland Courts Self-Help Center. Angelica is a graduate of the 2017 Maryland State Bar Association Leadership Academy and the 2018 New Leaders Council Institute, and currently serves on the board of Equal Justice Associates. Angelica received her Bachelor of Arts from The American University. She earned her law degree from the University of Baltimore School of Law with a Dean's Certificate. Angelica is admitted to the Maryland State Bar.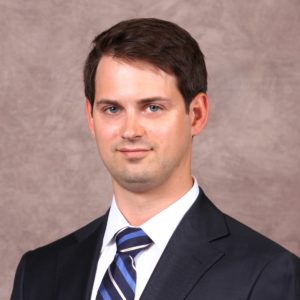 Stephen Juneau
Vice President, Bank of America
US Economic Research
Career Brief
Stephen Juneau is a vice president on the US Economic Research team. His research focus includes the labor market, inflation and the real economy. He is a frequent contributor to the US Economic Weekly and Morning Market Tidbits publications In 2014, he was awarded the Edmund A. Mennis Contributed Paper Award by the National Association of Business Economists for his and his coauthors' work on the quit rate. Juneau has a master's degree in economics from New York University. He is based in New York.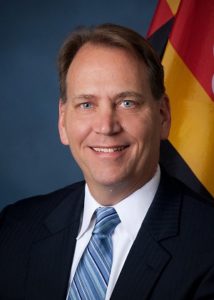 Andrew C. Palmer, CFA
Chief Investment Officer, Maryland State Retirement and Pension System
Career Brief
Andrew Palmer, CFA is the Chief Investment Officer for the Maryland State Retirement and Pension System. In this role, he is responsible for the day-to-day operations of the System's investment division and has overall responsibility for the System's investment program.
Previously he was the Deputy Chief Investment Officer, Director of Fixed Income for the Tennessee Consolidated Retirement System. In addition to his role as Director of Fixed Income, he led the construction of a Strategic Lending Portfolio, was a member of the Private Equity and Real Estate Committees and shared in the responsibility for tactical asset allocation and new product development. He began his career at ASB Capital Management, a Bethesda, Maryland based institutional advisory firm.
Mr. Palmer is a member of the University of Maryland, Economics Leadership Council, and the ILPA, has been active in the CFA program and was President of the Washington Association of Money Managers. He received a BA and an MA in Economics from the University of Maryland.